Back to staff directory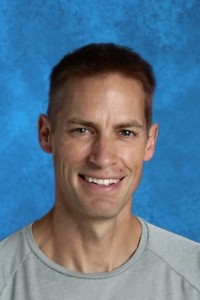 Principal
I have been a school principal in five different schools in my career including ten years in the two Coalhurst schools. My first year of teaching was in Suwon, South Korea. I began my Alberta teaching career in the wonderful hamlet of Amisk where I spent four awesome years. Look it up on the Alberta map!
I then assumed the principal role at Alcoma School. Never heard of Alcoma, Alberta? That's because it is not a town - just the name of the school. I will let your curiosity help you to discover its location. My time at Alcoma was incredible and has formed the foundation of many of my future educational endeavors.
I was the principal in Duchess for two years. Duchess is a K-12 school and this provided me with a wealth of experience and opportunities.
I was then principal of Coalhurst High for four years and now am in my sixth year at CES. Coalhurst is now my long term home. My wife works at CES as a teacher and my daughters, who started in kindergarten and grade one here, are now in grades 9 and 10 respectively.
I look forward to working with your children in the days ahead!