Back to all posts
Posted on:
Mini Basketball is back!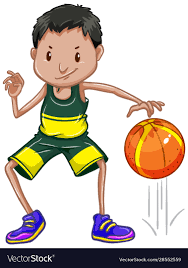 Dear parents/guardians of Grade 4, 5 and 6 students,
We are planning a Mini-Basketball League for Grade 4, 5 and 6 students at Coalhurst Elementary School. The goals of this league are for the players to improve their game skills and have some fun. Scores will be kept, but the number of wins and losses will not.
We will not be able to run this league without parent coaches, please consider coaching a team. FYI, adults must be fully vaccinated to participate.  See school cash for volunteer forms. 
The league practices/games will be on Mondays and Wednesdays beginning January 5th. The practices and games will alternate between 6:00 p.m. and 7:00 p.m. depending on the number of teams we get. We hope to get at least four teams.
The final tournament will be on
Friday, March 4, 2022. Your child will get a schedule once teams, games and times are finalised.
We are hoping to keep the costs minimal. The registration fee of $20.00 would cover costs incurred. This includes a T-shirt, medallion, and a hot dog meal at the league tournament. Online payments are preferred through School Cash, available via the CES website. For more information or to arrange payments, contact Miss Vos at 381-3330. Please "Agree and Grant Permission" on the custom form no later than Friday, December 10th so team shirts can be ordered before the Christmas break. Late registrations will not receive team t-shirts. There will be no refunds given.
School fees must be paid before students can participate.