Back to all posts
Posted on:
CES Bacon Fundraiser!!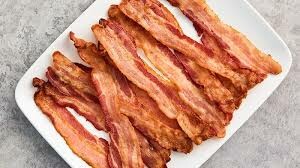 The CES Bacon Fundraiser is back! W
The Friends of CES Society launched our bi-annual Bacon Fundraiser this Monday, October 4! Help us raise money for the school and the kids! Last year we were able to buy books for each classroom, buy the two new sheds for loose parts play, new soccer nets, outdoor hockey sticks and much more! 
Here are the details you need to know:The Bacon comes in 11lb boxes. It is fresh-cut bacon, ready to be repacked and frozen. Thick-cut bacon is $85/box and regular cut is $80.

The fundraiser is open now and will run until 11 p.m. Tuesday, October 25 and Bacon pick-up day will be on Friday November 5 around 4:45 p.m.
A few things you can do to get ready:
1. Sign up as a seller! https://friendsofcessociety.myteamfund.ca/OR2. Contact the seller you purchased through last time for their ordering linkOR3. Make your purchase here through the organizer link (the general ordering link for anyone): https://friendsofcessociety.myteamfund.ca/campaigns/lrk!f6U
Thanks for your continued support and getting involved to help raise money for our kids and the school!
Thanks,
Steph Karsten
Friends of CES Society, Treasurer