Back to all posts
Posted on:
CKSA Soccer Registration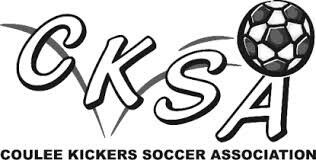 IT'S SOCCER
REGISTRATION
TIME AGAIN!
Due to the Covid-19 restrictions that are in place right now, our soccer season could look a bit different than previous years.
Please follow the link, https://go.teamsnap.com/forms/254413
 to register your child/children for 2021 CKSA soccer season.
If you have question, please email Cksasoccer@gmail.com or contact Vicki at 403-317-4097.
Please note:  NO REGISTRATIONS WILL BE ACCEPTED AFTER FEBRUARY 28, 2021.
 Registration Fees:
$55 per player*
Coulee Kickers is a fun league and all
levels of players are invited to join in!
Teams are co-ed and games are played
in the participating communities. Season starts
the last week of March and runs until the second weekend in June.  Due to COVID-19 restrictions, the tournament date is subject to change.
Age Groups:  U7 Born 2014-2015
                        U9 Born 2012-2013
                        U11 Born 2010-2011
                        U13 Born 2008-2009
                        U15 Born 2006-2007
                                                        U18 Born 2003-2005