Back to all posts
Posted on:
PAL Go Fund Me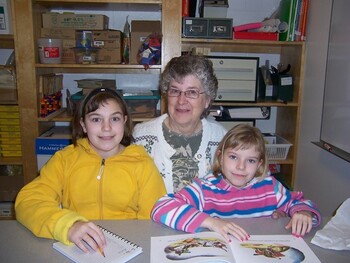 The Coalhurst Partnership Association for Literacy (PAL) was developed in 1998. The focus of this program was to meet literacy needs for children in the community who struggled with having enjoyment in reading, developing confidence in their literacy skills, and building positive attitudes towards reading in school. Coalhurst Elementary School Palliser school provides a safe haven for many in the community. PAL was developed to meet the specific needs of students that are sometimes difficult to address.
Community volunteers, including seniors and older students, were trained to become reading "pals" for at-risk children. They developed positive relationships across multiple age ranges and provided the opportunity for children to read with someone consistently. Many Palliser students also became PAL mentors after going through the program themselves. Thus, the whole project encourages community involvement and builds relationships for at-risk students, strengthening the community as a whole.
After 23 years of being self supporting, PAL now finds itself in a dire position. This amazing program that has been so meaningful to this small town is in serious jeopardy of folding without the help of donations.
Our financial goal is to meet $15000.00 until we can resume our regular fundraising agenda. This money will help develop an online platform for students and mentors and coordinate training and activities.
Donations can be made either through GO FUND ME, or to receive a tax receipt, make a cheque out to Palliser Regional Schools and drop it off at Coalhurst Elementary School.