Back to all posts
Posted on:
Santa's Gone Loonie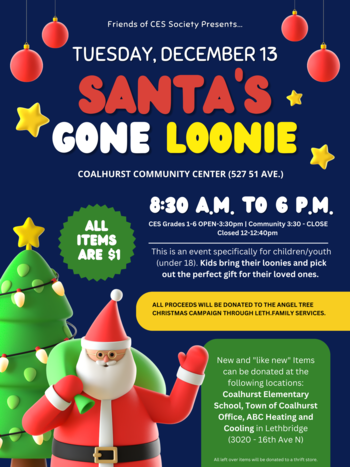 CES Parent Council is looking for new and gently used adult items for students to purchase as Christmas gifts for their loved ones.

Drop off bins are located at CES, Town of Coalhurst Office, ABC Heating & Cooling. 

Drop off deadline is Monday, December 12.

 

We are looking for volunteers to help with set up and wrapping, and clean up for this event.  Please follow this link to sign up for a shift!